GOOD make environmentally and socially conscious products to nourish the body. We grow our medicinal herbs in the Phytology medicine garden (Bethnal Green) and work closely with a network of small scale ethical farmers for all additional ingredients.
GOOD promote the permaculture principles of earth care, people care and fair share. We invest our profits into projects that directly support environmental and social justice. The Mobile Apothecary is the first project to receive seed funding.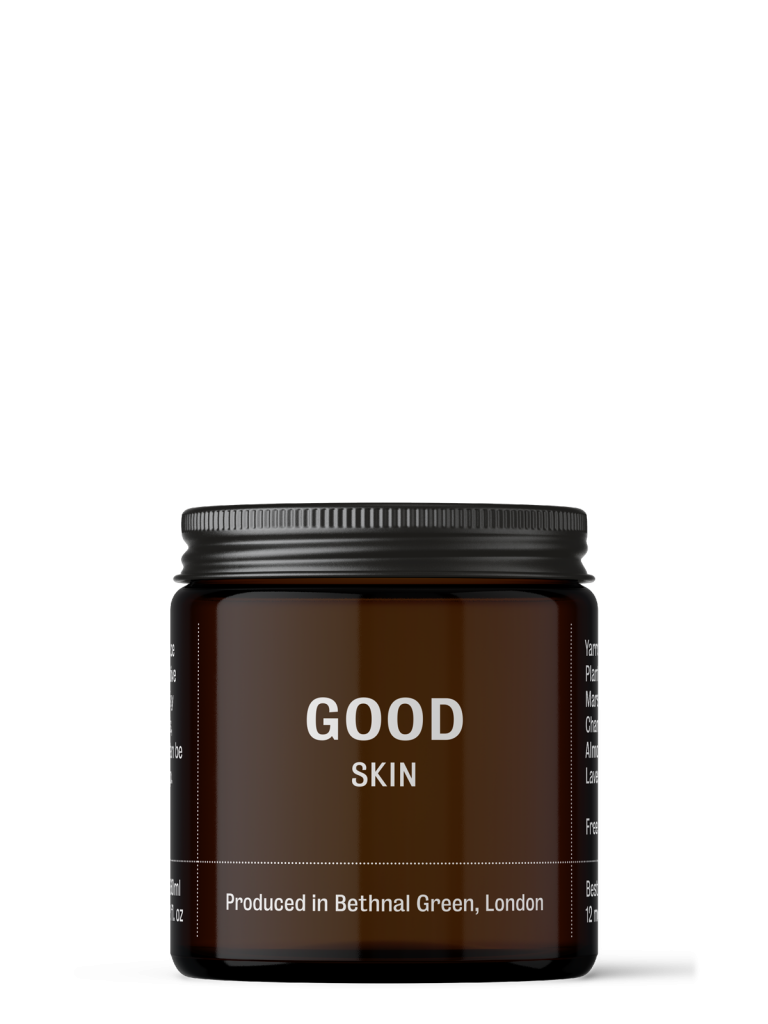 GOOD Skin is a plant-based body and face balm for repairing and nurturing sensitive skin. It is used for chapped lips, dry, flaky or rough skin, stretch marks, blemishes, blisters, minor scars and sun burn. It can be used on hands, feet, face, hair and scalp.
60ml = £25.00
30ml = £15.00
Ingredients
Yarrow (Phy.tol.o.gy) ~ promotes blood circulation
Ribwort Plantain (Phy.tol.o.gy) ~ antimicrobial
Marshmallow (Phy.tol.o.gy) ~ hydrating
Chamomile (Phy.tol.o.gy) ~ anti-inflammatory
Almond oil (EU / Spain)
Beeswax (Local Honey Man, East London)
Shea Butter (Shea Yeleen International)
Lavender essential oil (Hitchin Lavender, Kent)
Free from palm oil, chemicals and cruelty. 100% recyclable packaging.
GOOD Hand Sanitiser is a simple and effective botanical formula featuring Calendula and Marshmallow Root Tinctures, accompanied by a subtle blend of Tea Tree and Lavender Essential Oils. This anti-bacterial sanitiser is kind and gentle on your hands, leaving them feeling fresh and clean.
50ml = £12.00
500ml = £65.00
Ingredients: Calendula Tincture (90% Alcohol, Calendula officinalis), Marshmallow Root Tincture (25% Alcohol, Althea officinalis radix), Lavender Essential Oil (Lavendula angustifolia), Tea Tree Essential Oil (Melaleuca alternifolia).
70.5% Alcohol.
Best before 12 months after opening. Recyclable and refillable.
Free from palm oil and cruelty.
Vegan.
Produced in Bethnal Green, London.
Visit our online shop for orders and stockist details – www.GOODprojects.uk