After School Club
Standpoint Studios, in collaboration with Phytology, invite young people aged 8 -14 to participate in a series of creative workshops over the summer of 2017.
The course will focus on research within the Phytology site, exploring the amazing and illusive life of urban BATS!
Participants will then produce a hand-made booklet, experimenting with different traditional printmaking techniques within a professional print studio. All activities are led by an artist educators from Standpoint Studios.
Dates
Tuesday Club: 6th June, 13th June, 20th June, 27th June, 4th July, 11th July or
Thursday Club: 8th June, 15th June, 22nd June, 29th June, 6th July, 13th July
(BOLD = field trip dates)
Times
4.15pm – 5.45pm
Book directly here
(cost: £120 per child *)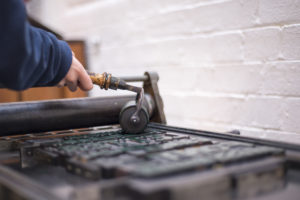 * Standpoint Charity aims to include the local community and will offer 2 free places per group to children from disadvantaged backgrounds. Booking your place will help to fund and to give this opportunity to a young person who wouldn't be able to join.